September 2020
September is very social – and not only concerning human interactions. I am spending quite some time trying to be with, to sense, and also to communicate with plants. If I, if we are succeeding? Who knows? As part of a group of five dancer/performers aka. nature-culture-biologists, I am involved in the shooting of Die Korbträger, an experimental documentary movie by Max Hilsamer and Anna Lauenstein. By following specific so called 'invasive species', the film is aiming at addressing the complex relations between colonialism, the categorization of nature that comes with the blossoming of natural sciences, and racialising/racist discourses of otherness.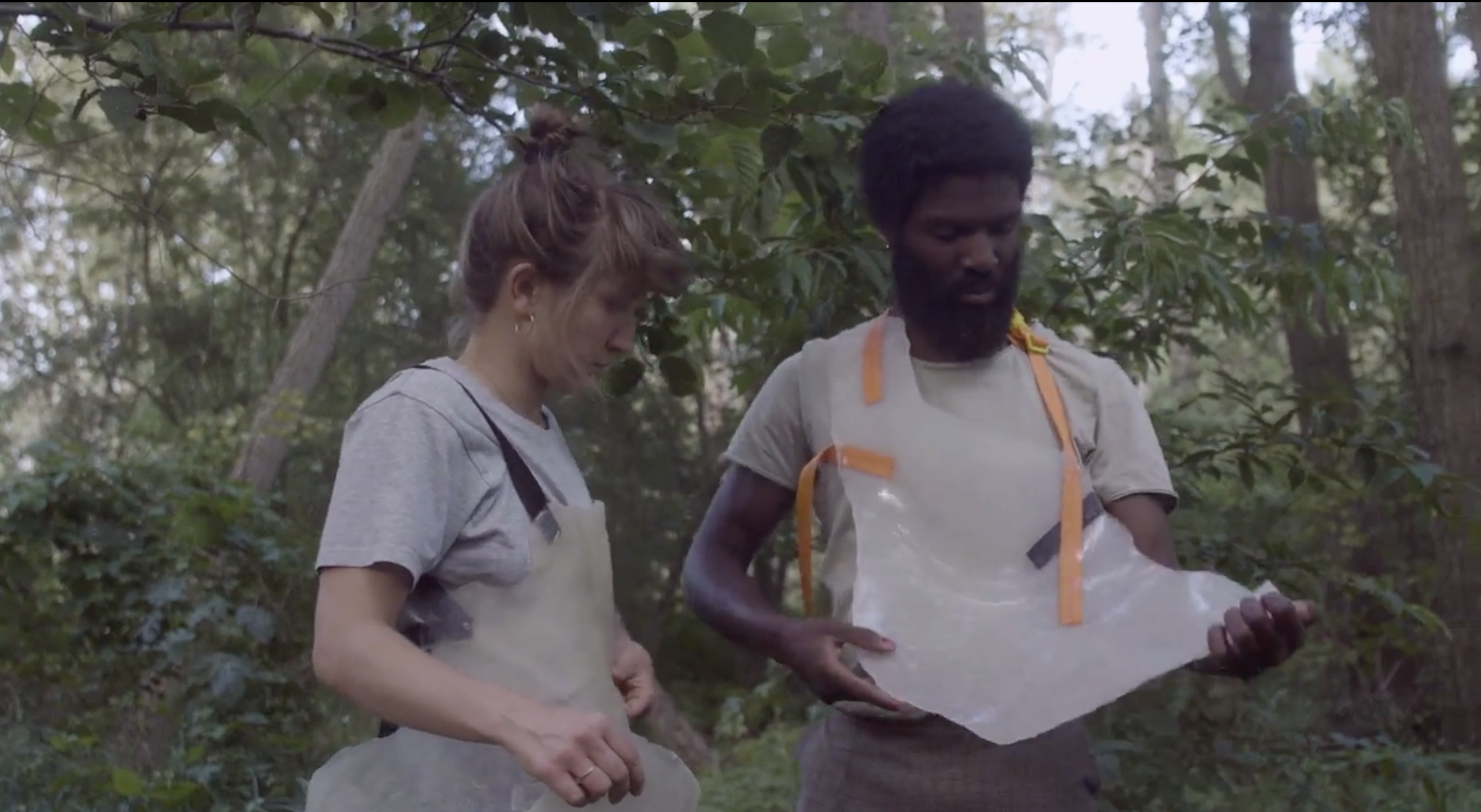 ///
Good news! I was granted a sort of scholarship, DIS-TANZEN SOLO, by Dachverband Tanz, an institution pursuing the interests of freelance dance artists in Germany. From May to August 2021, this scholarship will support my research into a new field of interest: anger and rage. I am curious to speak with women of all ages about their experiences with it, to hear how female socialized persons feel about anger, how they express it – or not. What ignites their anger? Similar to my last research, this project will combine rather intuitively initiated encounters with experts and non-experts, self observation, movement exploration, and reading.
///
August 2020
This summer, Lake Studios hosts the 4th edition of an intensive festival dedicated to submerging into specific performance works. With EINE GESCHICHTE DER WELT, a dance piece for children (6 years +), we are part of it. Conceived as an embodied »re-creative« lab into the making of the piece, in our workshop, we revisit games, exercises, and conversations used for the development of EINE GESCHICHTE DER WELT, attempting to embody events of a galactical and highly speculative nature, searching for creatures we don't know of yet, and indulging in the pleasure of feeding our imagination.
Workshop with Lea Martini & Johanna Ackva: August 10 – 13, 10 – 16h
Performance: August 15, 18h
LAKE STUDIOS, Berlin Friedrichshagen
///
BeComing_ein übersinnliches Selbstpotrait, originally planned live-performance, will now premier as a film. As dramaturge I had the pleasure to assist Barbara Bess' conceptualizing, shooting and editing process. Accompanied by Fabian Riess as a second performer, and a wonderful team behind the scenes (Lars Fischer /sound, Stefan Kleeberger & Sebastian Authenried /camera) Barbara started strolling through fields and forests around her own home in the Franconian village of Kirchfembach, seeing, smelling, and sensing what she encountered, submerging into her everyday surroundings until they became magic. The film offers immersive landscapes of image and sound, and a radically sensorial experience.
Screenings: August 22 and August 31, 21h / St.-Katharina-Festival / Katharinenruine Nürnberg
///
July 2020
… is research time. I am sticking my nose into other people's business, for instance funeral eulogies. Studying how death and mourning are being dealt with brings me to the town of Hangelsberg.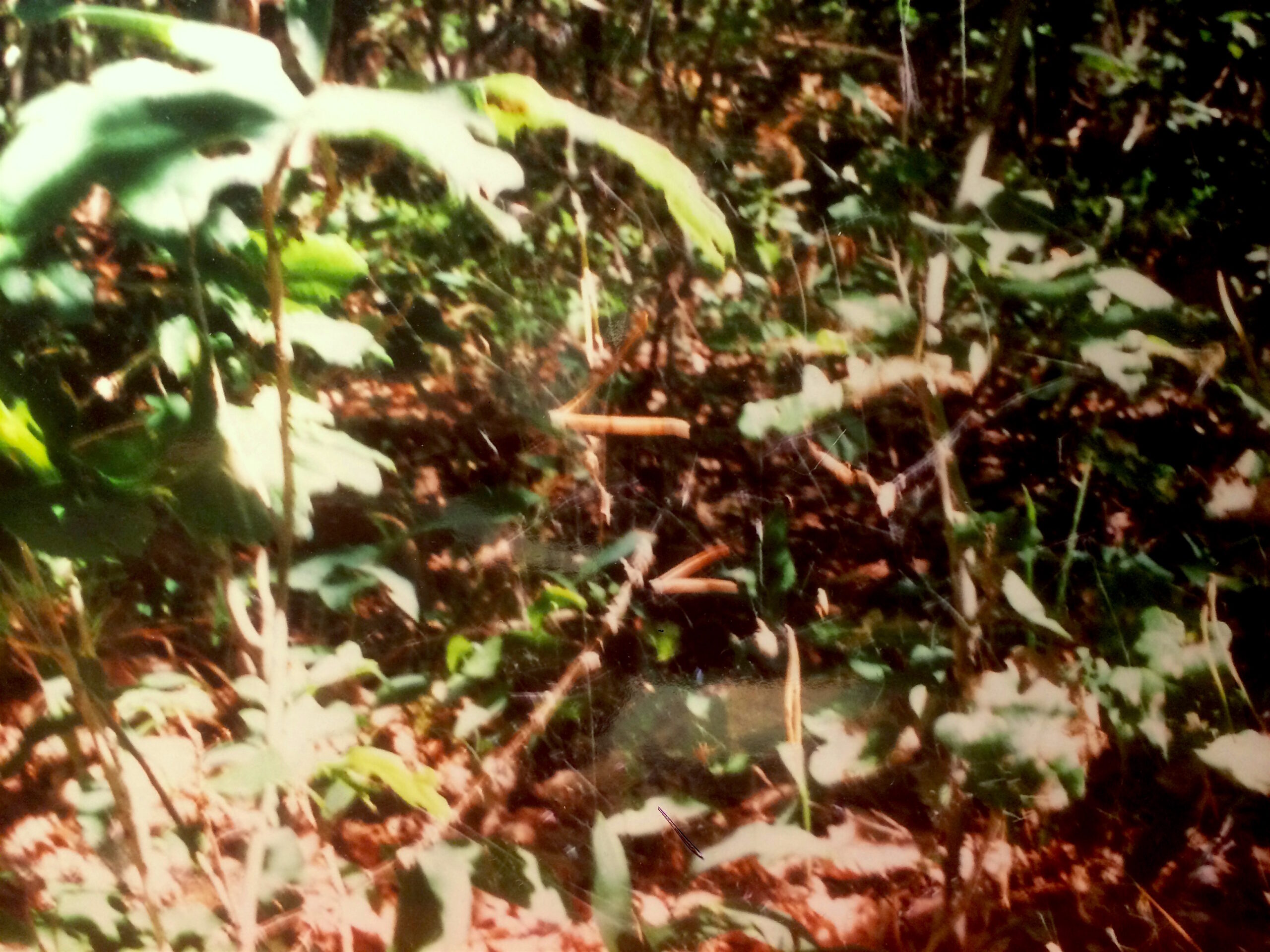 Ich sitze neben der Rednerin in ihrem kleinen weißen Auto mit Hybridantrieb. Wir sind auf dem Weg nach Hangelsberg, Hangelsberg wie Galgenberg, sagt sie. In Hangelsberg gibt es einen FriedWald®. Mit dem großen F, dem großen W und dem eingekreisten R ist dieser Wald sozusagen eine Marke. Nach zwei Kilometern auf einem rumpeligen Weg parken wir und steigen aus: rundherum Nadel- und Laubhölzer, Maiglöckchen, Farne, Käfer, Stechmücken, … Neben der Rednerin, der Försterin und mir sind neun Trauergäste anwesend, im Grunde zwei Familien. Jede*r hier ist mit der Verstorbenen verwandt oder verschwägert. Keine Freund*innen. Bei alten Menschen sei das häufig so. Als ich der Familie in die offene, aus Holz gezimmerte Rundhütte mit der runden Dachluke folge, ist da noch eine Frau in einem festlichen schwarzen Kleid an einem E-Piano. Auf groben Bänken sitzend hören wir ihren Liedern zu. Abschied ist ein scharfes Schwert/ das allzu tief ins Herz dir fährt und das in bayerischer Mundart gesungene Sag beim Abschied leise Servus. In der Luft tanzen Staubkörner, sie glitzern in der Sonne. Aus den Wipfeln über uns der einzelne Ruf einer Krähe.
///
June 2020
In collaboration with dancer and choreographer Magdalena Meindl, sound artist Joëlle Serret, and video artist Maximilian Hilsamer, we just finished the video installation bluefold.
The footage used shows two persons standing on each other's toes, face to face and belly to belly, together involved in an ongoing repeating movement. Falling out of the vertical and away from one another, they alternately catch and bring each other back to center. If it were not for the loss of balance and a limited capacity for twosomeness, they would endlessly swing from side to side, riding their rhythms of tenderly brushing skin and violently crushing chests.
Originally taken from the piece couple-like by Keren Levi and Hugo Dehaes, Magdalena and me borrowed and transformed the movement material and choreographic setup for a scene in our piece Diagrams of Dependency (2015). Later, we took the material and developed it further into a performance of it's own (Zähle mich zu den Mandeln I/II | 2016). In bluefold finally, the material incarnates into a three-channel video installation, an immersive polyrhythmic visual and sonic experience – that we will hopefully soon be able to share in its full spatial dimensions.
Tinged with different tones of blue – the color of the sky, or more precisely, of the light that gets lost in the molecules of the air – the work evokes facets of the relationship between distance and desire. Intimacy and the minimalism of the movement material create a situation in which subtle dynamics between two humans become tangible while at the same time refusing any conclusion.
///
May 2020
While the theaters are still closed, Lieberoser Wüste – also called small Siberia – lies impressively open and wide at about a hundred kilometers southeast of Berlin. It is the biggest desert in Germany, caused by forest fires in 1942, and used as a military training ground, later on. Coming from out of the pine trees onto the sandy surface you will start to find ammunition cases and all kinds of other old metal pieces on the ground. On a windy day, the currents pulling at your hair and clothes is the only thing you can hear.
The images below were made in Lieberoser Wüste and its surroundings during a music video shoot with the so far named band The Executies (Carrie McILwain, Emeka Ene and Kristof Künssler-McILwain). Max Hilsamer and myself either chasing them through the sand or watching them play with the fire that will burn down all evil. The music which tells the whole story is waiting to be recorded soon.
Not only as an occasional camera woman, I am enjoying to discover new places in and outside of Berlin. For the seminar Etudes d'après nature, which I am teaching together with the dance dramaturge Maja Zimmermann at UdK's Studium Generale this semester, the students and us go out to parks and woods, observing, listening and finding different ways of relating to nature through artistic practice.
///
April 2020
Sadly, as all other events, also the showing of Intérieur, a collaborative piece I have been working on with the dancer-choreographers Anna Jarrige, Sophie Brunner, and the musician Joelle Serret, has been cancelled. Lange Nacht der vergessenen Stücke, which the performance is part of, was supposed to happen on the 18th of April at Volksbühne Berlin and was postponed to autumn.
In the meantime, I would like to share a short video of CORHYTHM by visual artist Nicole Wendel. In this version, we perform the work at Kunstverein Potsdam (2019). It's last performance took place this year in March, short before the corona lockdown, us inside and the public in front of the large window site of Deutscher Künstlerbund.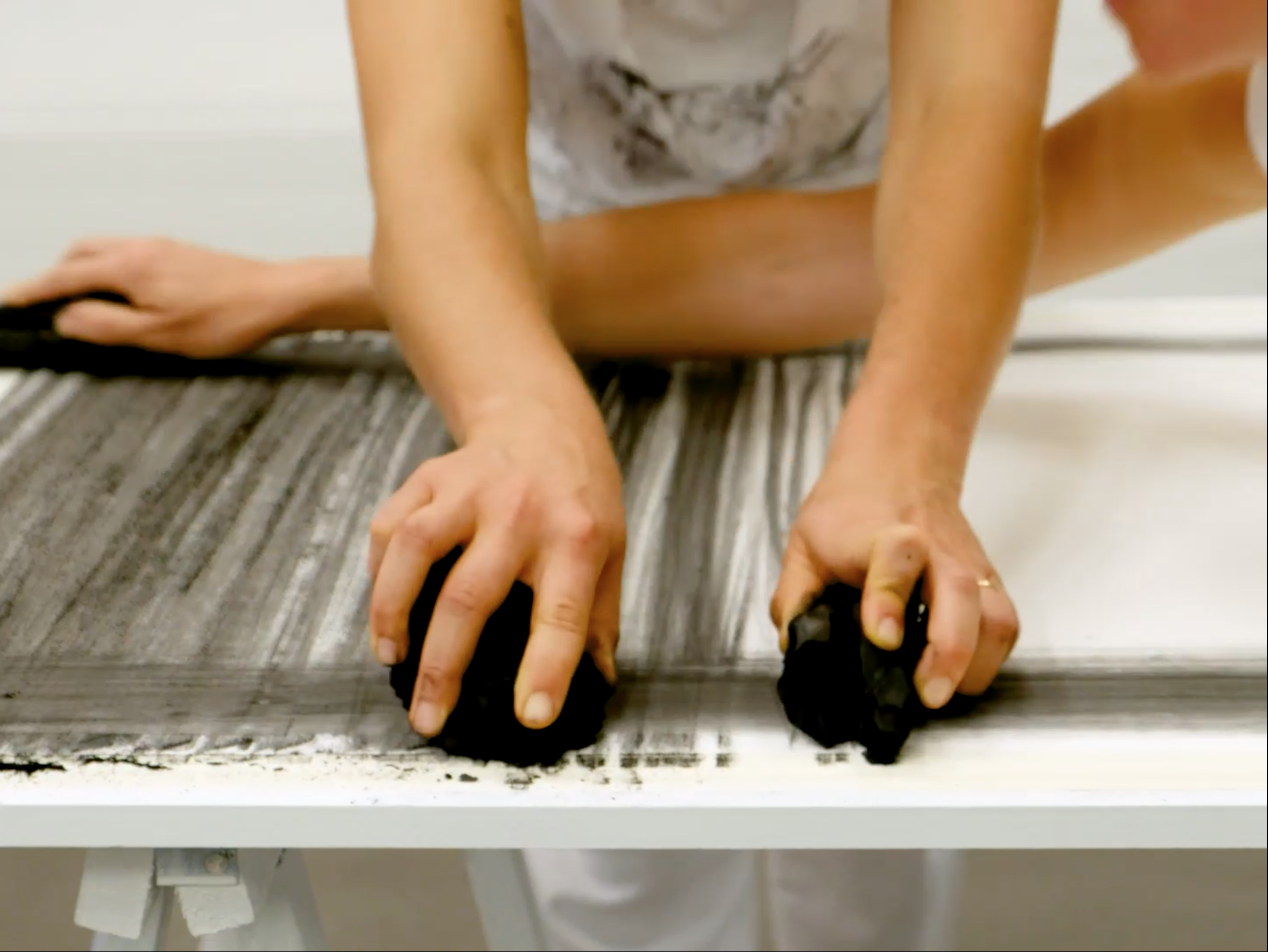 ///
Corona has us all stay home. I am missing dancing with other people and hugging friends as much as I enjoy the discovery of new old wisdoms: long walks at the green outskirts of Berlin and days without timed appointments. Unlike me, due to the crisis many people are now suffering even more than they did before. Think of being arrested as a refugee on a ship before the coasts of Europe. Despite all odds, the organization SEEBRÜCKE (amongst others) is fighting against this situation and needs our support!
///
January 2020
As part of Barbara Bess' research for her upcoming piece BeComing – Ein übersinnliches Selbstportrait, I am spending five days in Nürnberg, dancing and investigating the potential of our cells and organs to produce and reproduce. Leading up to Barbaras piece in April, this research block will be followed by two more blocks in February and March.
Tickets and more information about a work-in-progress-showing on the 19th of January can be found on the website of Tafelhalle Nürnberg.
///
My second attempt to apply for the Elsa-Neumann-Scholarship was successful!
From February 2020 on, this grant will allow me to continue an already started field research on how we perceive and deal with the awareness of our own mortality. Seeing death as the utmost limit to our power and idea of subjecthood, I am curious to speak with diverse people about their experiences with death and the process of dying. Not only am I trying to approach an existential and nonetheless widely avoided topic. I would also like to ask how we could, through a radical embrace of our mortality, reintegrate vulnerability and limitation, as well as solidarity with other life forms into being, dancing, and art making.
With (in the order of appearance): Gertrud Baier, Kurt Husemann, Wolfgang Loos | Performers: Anna Jarrige, Joshua Rutter, Johanna Ackva | Camera: Laila Kaletta, Max Hilsamer, Johanna Ackva | Post-production: Max Hilsamer