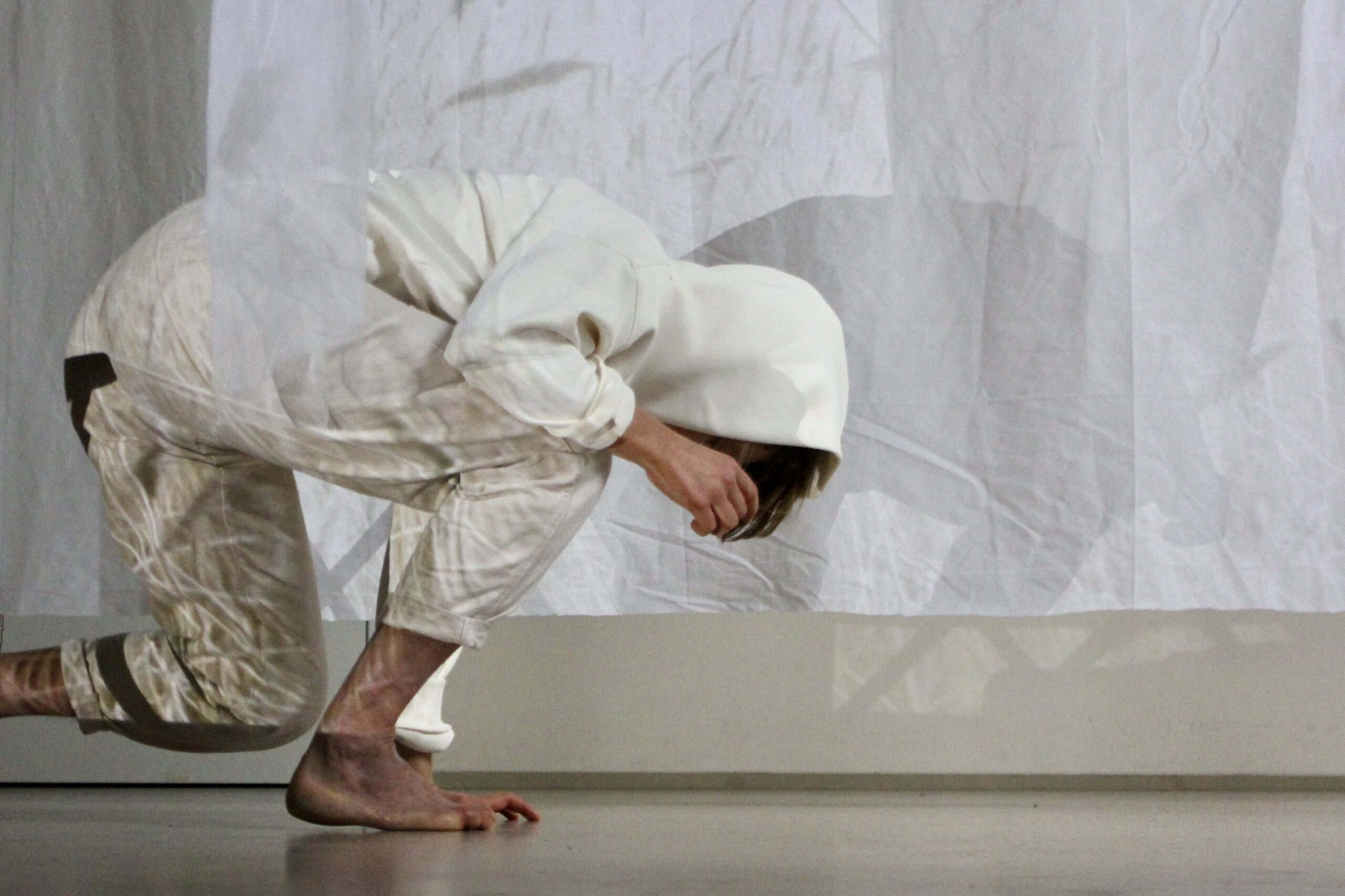 »Silence is a strange thing. It can draw a gloomy picture but it can also make one contemplative in order to reach enlightenment.«
Much more than an active decision, escaping death – which can thus barely be called as such – had been a flight and a violent impact against the floor. Followed by a moment, don't ask me how long it lasted, in which I wasn't sure of myself anymore. Are you still here? "Do you have pain?" asks a face above me, and I realize that I am screaming. Quite a few people – this is what a friend of mine reports from numerous rehab stations he has passed through – feel death sitting on their shoulder for many days, sometimes months, after the first shock has relented. Behind the ears, I add, to where no one can see with their own eyes. It is light as a shadow or a spider. Although, it must be of considerable size as it had been able to win the fight for space against those worries which would usually weigh heavy on my back.
After Out of Our Hands this untitled solo-performance follows up on my practice of observing experiences around death, dying and mourning, bringing them into embodied language. The installation invites its small public into a space of attentive slowness and vibrant silence. Gathered as if for a farewell – but from what? – the witnesses of this dance become aware of inverted shadows, a faint breeze that puffs the curtain, and perhaps of their own breath. Extremities thoughtfully sort themselves over and over again, skin caresses a wall, one foot here, one there, the weight of a body shifts. An attempt not to have but to be body, a body miraculous and inexplicable.
Concept, choreography, dance, costume: Johanna Ackva | Space, installation: Carrie McILwain | Music: Philipp Enders | Video: Max Hilsamer | Graphic design brochure: Ana Halina Ringleb | Photos © Aisha Mia Lethen | Solo performance in the frame of reinkommen, ada Studio Berlin | Supported by Elsa-Neumann-Stipendium des Landes Berlin, ada Studio, Uferstudios für zeitgenössischen Tanz Berlin, Stiftung GWAERTLER